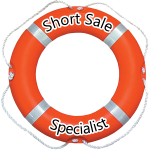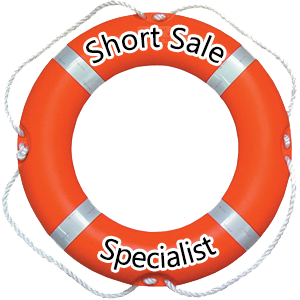 Important: First of all, I would like to make it clear that all of our services are absolutely free to you! The entire short sale process should never cost you a penny! Your lender will pay all traditional sellers' closing costs; including our commission.
Selling your Jacksonville home is an involved process that may seem overwhelming at times. We would like to tell you what you need to know to get your home sold quickly and successfully in the current market.
When should you sell?
How do you determine the perfect price?
How should you prepare your home for the sale?
Please contact me and my team with any further questions you may have!We'd like to make sure you are armed with the information you need before even beginning the sale. This combined with the right Short Sale Specialist Realtor will ensure your home is marketed effectively to bring forth a quick, painless sale! As your personal short sale agent, we will walk you through the entire short sale process, making sure you receive every benefit possible.
(904)733-4911

What exactly is a "Short Sale"?
A short sale takes place when a lender agrees to allow the borrower to sell their home for a discounted price, often below what is owed on the loan. Why would a lender agree to do this? Well for starters, on average it costs a bank $58,000 to go through the foreclosure process not including the additional headache. A short sale provides an easier solution and allows them to count their losses.
Who qualifies for a short sale?
It is not difficult to qualify for a short sale at all. It is important that you prove to the bank you have recently faced a hardship that has hindered your ability to afford the loan. And that's basically it! They'll ask you for bank statements among other documents. These will serve as hard evidence of your current situation. Some of the main hardships we see are job or income loss, divorce or legal separation, job transfer, relocation, increased bills, vacant rental property, and repairs needed on the home with no resources to do so. In most cases, any of these automatically qualify you.
The Short Sale Process
Many homeowners facing foreclosure may consider a short sale, but after some research become overwhelmed and just allow their home to be foreclosed on. We take all of the confusion out of the process! As Jacksonville short sale specialists, we know what we're doing and that is the most important factor to getting your short sale closed. Experience is key and nothing else is equivalent. A short sale is really no work to you; we will handle everything! It's our job to assess, list, and competitively market your property in hopes of a quick offer. After the offer is received we will handle all of the negotiating with your bank, updating you along the way. Once an offer is approved and the closing date is set, we will work with your lender to make sure they provide you a full release from any deficiency that could remain after the short sale.