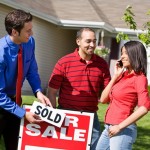 As a lifelong resident of Northeast Florida, I am very familiar with the area and more specifically, Jacksonville's real estate market. I enjoy working with each customer, whether that involves getting them into the home of their dreams or helping them avoid Northeast FL foreclosure through a short sale. My team and I are sure to make you feel at ease throughout the entire process.

Short sales are a fairly new trend in the real estate market due to the current situation of the U.S. economy. Banks are now better than ever when it comes to short sales. Just a few years ago, getting a short sale approved seemed nearly impossible at times. However, lenders have realized that short sales can benefit them as well as the sellers. Because of this, short sale departments within the banks have experienced vast improvement. We are now seeing cooperation from every party which results in a quicker sale!
If you are looking to buy or sell a Northeast Florida short sale property you're going to need an experienced, local short sale specialist Realtor by your side. That's where we step in! As your personal Northeast Florida Realtor, we will make sure you are properly informed and dealt with fairly. If you are looking to sell your Jacksonville home, we will get your home on the market as soon as possible! Our marketing techniques far surpass most in the business. If you're interested in purchasing a Jacksonville distressed property, we'll find the perfect home for you at the right price!
Call us for any additional information you may need!
I am your Northeast Florida short sale specialist

904-733-4911