Is a Short Sale in St. Johns County for You?
If you are staring foreclosure in the face and NEED to get rid of your home now, a short sale may be your solution! As short sale specialists in St. Johns County, we specialize in helping homeowners in hardship stop foreclosure for free!
A short sale can take place when a borrower owes more on their home than it is actually worth. They must first prove to their lender that they can no longer afford the home and must short sale to avoid foreclosure. Hardships that can qualify you are:
Loss of job

Reduction in income

Divorce

Relocation

Job transfer

Increase in bills
Short Sale or Foreclosure?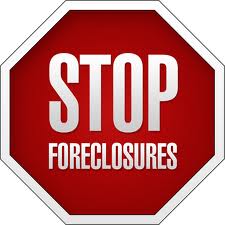 Many homeowners in St. Johns County are unsure of the differences between foreclosures and short sales. Rather than go through the trouble of trying to short sale your home, it may just be easier to sit back and let the bank foreclose, right? WRONG! The short sale process requires VERY little work on your part. As your partner in avoiding Florida foreclosure, we will handle everything; assessing your home's value, listing your home, marketing, negotiating with your bank, etc. Here are some of the main advantages to a short sale versus foreclosure.
After a short sale in St. Johns County, you may qualify for a new loan in as little as one year compared to waiting at least five years after a foreclosure.

A successfully completed short sale shows up on your credit as "Settled in Full" or "Paid as Negotiated." This looks much better to employers and future lenders than "Foreclosure."

In most cases after a short sale you are completely forgiven of the debt, even any deficiency that may remain after the sale. After a foreclosure, your lender has the right to come after you for a deficiency judgment on the debt, even years down the road.
The best part is…
All of this is absolutely FREE to you! Your lender will pay all of your closing costs which
includes Realtor's fees (our commission). A short sale should never cost you a dime!
LinkUp Realty
(904)733-4911