Are you struggling to afford your Ponte Vedra property?
Are you facing a financial hardship?
Are you depleting your savings just to pay your mortgage?
 If so, these are all indicators that you may qualify for a short sale in Ponte Vedra Florida. During a short sale, lenders agree to allow borrowers to sell their homes "short" or at a discounted price which is usually less than what the home owner owes on the property.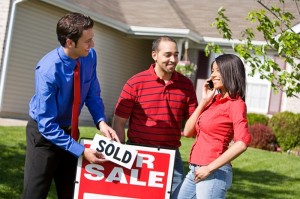 Why would a bank agree to a short sale?
There are quite a few reasons a bank would prefer a short sale rather than foreclosure.
On average, a foreclosure costs a lender $58,000. In many cases, depending on how much the home owner owes the bank, lenders save money through a short sale.

Too many foreclosures look bad to a bank's investors which can jeopardize their future as a financial institution.

Some programs, such as the

HAFA Program

, offer incentives to investors, servicers and borrowers for actively participating in the short sale process.
How We Can Help!
As a lifelong resident of Northeast Florida, I have invested a tremendous amount of time and effort into understanding the area's real estate market. My team and I have closed hundreds of short sale transactions in the Ponte Vedra area and are specialists in stopping Florida foreclosure. We are truly Ponte Vedra short sale specialist Realtors and will handle your property with care while walking you through the entire process. With one of the most competitive marketing plans in Northeast Florida, we will make sure your home is properly advertised in hopes of receiving a quick, high offer. Once an offer is received on your property, we will handle all of the negotiating with your lender. In addition, we will work hard with your lender in order to get a full release from the debt secured at closing. This would completely forgive you of any debt (the amount owed to the bank minus proceeds made from the sale) that may remain after the sale. 
       The best part is, we provide all of these services to you free of charge!
The entire Ponte Vedra short sale
process will not cost you a penny!
 Your lender will pay your closing costs including our Realtor fees. So give us a call today for more information on the short sale process and to see if you may qualify. My team and I are waiting to hear from you!
LinkUp Realty 
(904)733-4911