What is an Orange Park Short Sale?
A short sale in Orange Park Florida takes place when a borrower can prove to their lender that they are not able to continue to pay their mortgage. In most cases, the Orange Park home's value is less than what the homeowner owes. The home is then sold for a price that can compete in today's market. Normally, this would put the home owner in a hole after the sale, but my team and I work with lenders to ensure the borrower receives a release from the remaining debt at closing.
How the Bank Benefits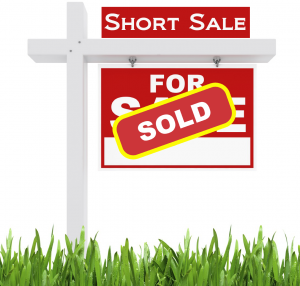 Banks prefer short sales to foreclosures in most cases. The average foreclosure costs a lender $58,000. This doesn't include all the extra work required on the bank's part. Short sales often save lenders money, even after forgiving the borrower of their debt! In addition, too many foreclosure look bad to bank investors which can harm a bank's future.
How to Qualify
A short sale is not for everyone. Instead, short sales in Orange Park are ideal for borrowers who NEED to sell rather than want to sell. In order to qualify, a homeowner must typically prove to their lender that they are in some type of financial hardship that hinders their ability to pay for the home.
A few examples are:
Job loss

Reduction in income

Job transfer

Relocation

Divorce

Medical Bills
The entire process is completely free to you! Your lender will pay all seller closing costs, which includes our commission.
Let's count the benefits of an Orange Park Short Sale…
1. Your home is sold!
2. You pay nothing throughout the entire process.
3. You are typically completely forgiven of any debt that may remain after the sale.
4. Your credit is spared.
5. You can move on with your life!
What do you have to lose?
If the short sale fails, the end result is still the same; foreclosure. So why not at least try a short sale?  Your financial future is at stake, don't trust it to just anyone. We have an extremely high success and approval rate of over 90%!
Call us today to find out more! 
Mike Linkenauger Team
(904)733-4911
We are your Orange Park short sale specialist Realtors and have experience in working short sales in all neighborhoods in Orange Park Florida, including Fleming Island short sales, Eagles Landing, Oakleaf Plantation Short Sales, Pace Island short sales, and even short sales in Middleburg Florida.