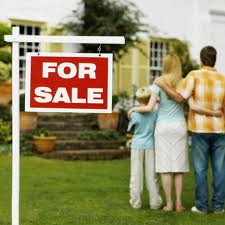 Have you ever considered a Duval County short sale?
A short sale in Duval County takes place when a homeowner owes more on their home than it is currently worth. After proving to their lender they can no longer afford the home due to a financial hardship, the bank will typically allow them to "short sale" their home. Hardships can include relocation, loss of income, job transfer, divorce, increased medical bills, and others.

How does the Duval County short sale process work?
After the bank sees you are in a hardship and in no place to pay off the loan on your Duval County home, they will allow you to sell your home at a discounted price, less than what is owed on the mortgage in most cases. The home is listed for sale through a Florida licensed Realtor. My team and I use one of the most aggressive marketing techniques in Northeast Florida in hopes of bringing in a quick, high offer. Before closing, we will work with your lender to make sure you are fully released from the debt that remains (what you owe on the home minus what the home sells for).Once an offer is received it is sent into the bank and hopefully approved.

Duval County Florida Short Sale Benefits
The main benefit of a short sale in Duval County is you get your home sold while at the same time avoiding a foreclosure. The short sale itself will likely lower your credit score by 30-70 points. Missed mortgage payments damage the credit score far worse, averaging around 30 points or more each. After a short sale is completed, you may be eligible to qualify for a new loan in as little as a year, receiving forgiveness of your debt. A foreclosure can destroy your credit for seven years and even force you into a bankruptcy in many cases. In addition, in a short sale your lender pays all seller closing costs which includes our commission. The entire process doesn't cost you a penny!
Call us today and find out if you may qualify for a short sale.
If you do qualify, we will start the short sale process immediately!
LinkUp Realty
(904)733-4911
Please fill out the form below and I will contact you ASAP.